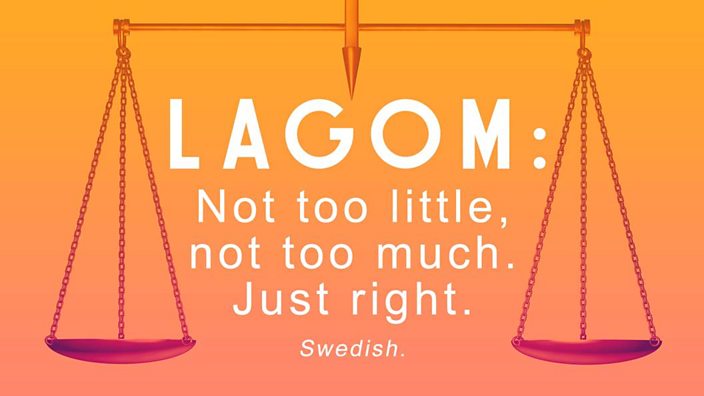 So, furthering my adventures with the Swedish concept of lagom (not too much, not too little, just the right amount) I'm seeing the complete opposite happening all around me here in Suffolk and, I'm sure, many others in the UK and other parts of the world are as well. Whether or not one is accustomed to the concept, everyone knows about basic human decency, but many are still choosing to opt out.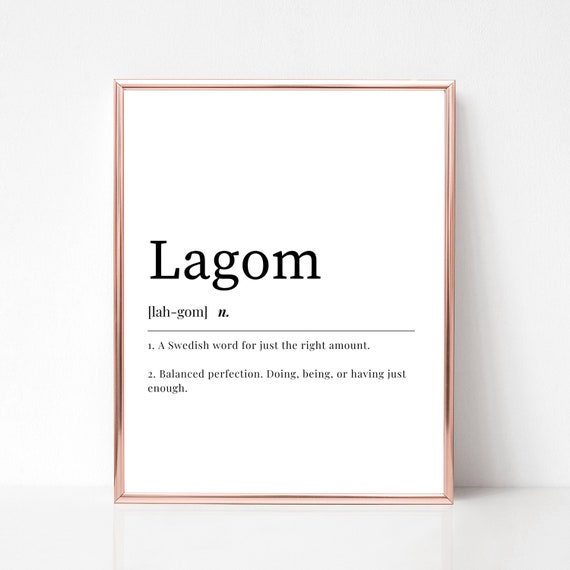 The most noticeable area where the lagom balance is out of whack is, of course, the supermarkets during this pandemic. It took us two weeks to be able to find toilet paper, and I think we just got lucky last week. Before the pandemic began, my husband began noticing people in the supermarket stocking up on the stuff – several giant packs of it in their shopping trolleys. He joked that maybe they know something we don't. He was right. They knew how to be selfish, how to take more than their share. This is the antithesis to lagom.
We hoped the situation would get better. Even with the government warning people that there is no shortage of food, that the problem with re-stocking is the drop in delivery drivers due to quarantine, still people were panic buying, and buying more than they need with already stocked fridges, larders and pantries. If everyone had just continued with their normal amounts, even with the drop in delivery drivers we would have been okay. But no, the "not enough" mentality kicks in hard.  Just in case, they say. And so, when people who aren't stockpiling, or when social care workers finish their shifts at the hospital, they go to the supermarket and find nothing but empty shelves. No meat, little fresh veg left, no frozen or canned goods. No loo roll. No painkillers or cold medication. No bread. No flour even to make bread. A nurse was in tears in a video that has since gone viral, after she had worked for 48 hours and needed to get some food, and found there was none left. Old folks who don't drive and are shuffling to the village shop can't get their groceries. People are taking more than their share, and making others suffer needlessly because of it.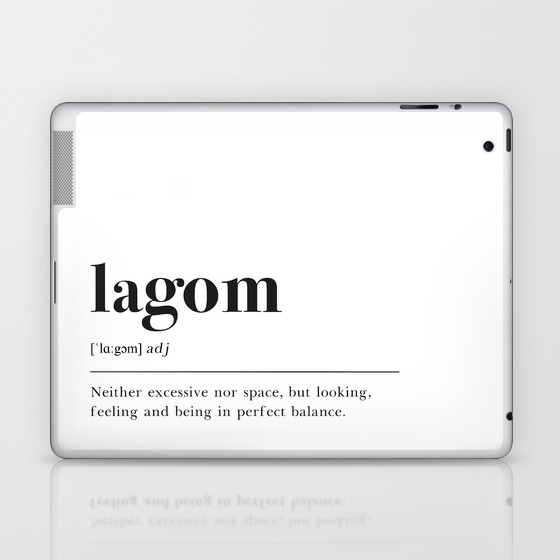 Lagom is all about balance. It's not altruistic – you don't have to give up stuff and suffer because of it. You take your fair share, and you leave a fair share for others. Simple. No one is left out. It's about community. The word stems from the Viking phrase lagom et, which means taking a sip from the communal drinking horn, but ensuring that there is enough to go around the group. How quickly this concept of sharing, of personal responsibility, compassionate caring and just general decency has been forgotten in the face of this global pandemic.
And for what? For many, many people this pandemic means that they get to stay at home in their warm houses, with overstocked fridges and pantries, watching Netflix and gaming. How tragic.
I fear for when the shit really hits the fan. It may not be this virus, but if this is a warning of how we react to things, I really, really fear for the future.
I understand the urge. I really do. When we walked into our Co-Op and saw that beautiful shelf full of toilet roll, we were so happy. We were allowed to take up to two of anything in the shop. My husband asked, "Should we take two of these, because we don't know when it will be re-stocked?" I thought for a moment, but then said "No. Four rolls of toilet paper can last us two weeks in our household if we're careful. Let's leave some for others – I'm sure that there are many like us who have been desperate for it these last couple of weeks. It could make their day." It's a sad state of affairs when buying toilet paper makes your day.
It's not just in the supermarkets that we're seeing people go overboard. Here on the Suffolk coast, many of the richer folks have decided to leave their London homes and head out to their second homes on the coast. Are they practicing social distancing? Are they heck. Cafes, supermarkets, boardwalks and shops are heaving in coastal towns and villages during what would normally be a very quiet time. This poses a real threat, especially to the elderly, who live in these areas, and who a) need the food from their local stores, and b) shouldn't be exposed to people needlessly. Again, it's pure selfishness.
This is a test, and it seems that we are failing. So many people are aware of the Danish concept of hygge, but I think we all desperately need to learn about lagom. How to be a responsible member of society. How to not panic. How to act with intention  and forethought. How to take our fair share, while caring about others. How to work together, instead of every person for themselves.
We need to find the balance. And what better time than at the Spring Equinox? The days and nights are fairly equal this week, and it's a great time to explore the concept of lagom. To learn how to be in the world, in the community, in the ecosystem.
I had thought that my lagom blog posts would be fun, an experiment in the little things of life, like my wardrobe, my home, my relationships. But it turns out that the real test has hit us all very hard on the head, and we're failing badly. It's clearly pointing out to me how much we need lagom in our society. It's the defense against capitalistic over-consumption. It's the defense against the deterioration of community. It's the defense against the death of everything we know and love. Seriously.
Let's take what we have learned these last few weeks and work to correct those mistakes. Let's work together with the concept of lagom. Let's take the time that is given to us to improve ourselves and our lives. And stay safe.
Here are some of the best books on lagom (and Scandinavian life) that I have found to date:
Lagom: The Swedish Art of Living a Balanced, Happy Life by Niki Brantmark
(The best book on Lagom, in my opinion).
Lagom: The Swedish Art of Balanced Living by Linnea Dunne
(My second favourite, but some pages are hard to read because of the colours behind the lettering.)
The Lagom Life: A Swedish Way of Living by Elisabeth Carlsson
(Filled with beautiful images and a taste of the lagom life.)
NØRTH: How to Live Scandinavian by Brontë Aurell
(My favourite book on all things Scandinavian. Written with wit and humour, and jam-packed with info about most everything to do with Scandinavian life.)